Playing Away Black Male Stigma
Recently a video went viral showing a Black boy happily dancing and playing in a toy kitchen. It sparked debate on Black Twitter and across social media on whether this was "acceptable." Now let that marinate....
Is it acceptable for a Black child to play with toys? Yes! Unless it's girlie...then ya know... "that's gay ."This ignorant response to something so innocent stems from black male stigma and how Black men and boys are expected to behave so they are not perceived as gay or homosexual. However, there are dire consequences to the emotional and physical safety of Black boys when we take away their basic rights to play.
Physical harm
The movie Birth of a Nation, set the tone for a plan that views Black men as violent and aggressive. These stereotypes are also placed on Black boys. A study by the American Psychological Association (APA) found Black boys are seen as older, more likely to be perceived as guilty, and faced with police violence more than White boys. A recent video of a Black teen being physically assaulted by police officers breaking up a fight with a white teen highlights the consequences of these stereotypes. The White teen was sat down on a nearby bench as two police officers forcefully "subdue" the Black teen. The teen is also allegedly being held financially responsible for the damages the officers caused while detaining him. Yes, you read that correctly.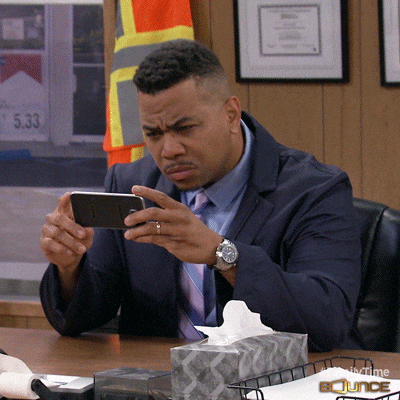 Perpetuating the stereotype that Black boys cannot be seen as "soft" or "weak" fuels this idea that Black boys are threats. In turn, this places our children further in harm's way, as evidenced by the unnecessary murders of innocent young boys like Trayvon Martin and Tamir Rice. Or assists in funneling young Black bodies into our criminal justice system, as evidenced by the Preschool-to-Prison pipeline. Black boys are viewed as angry, aggressive, violent, and scary in every environment they encounter. They deserve a safe place in their village to play and have joy, even if that involves kitchen sets and dollhouses.
Emotional harm
Play is therapeutic and is necessary for Black boys to heal from the emotional damages of constant interactions with racism, prejudice, discrimination, and microaggressions (also known as racial trauma). The Association for Play Therapy (APT) has found that play is helpful for children of all backgrounds to learn to experience and express a range of emotions. They have also noted that play is beneficial to learning the roles and skills needed for survival. So, the same things we are taking away from our Black boys is a solution to help them develop healthier ways to manage the stress they experience because of the color of their skin and misperception of their age.
Alternatives
This debate is not new, and you can see a good conversation about this "debate" on the show Mic Check.(Start watching at the 9-minute mark). Collectively, we can help undo these negative patterns in other ways. For example, an Engish artist, Kay Rafui, created the S.m.i.l.e-ing Boys Project to help address the rise of violence among young Black youth and teach them coping skills to manage their mental health in healthier ways by using art and poetry.
The American Values Institute created "Transforming Perception: Black Men and Boys," which gives more information on the stereotypes and implicit bias facing Black boys and men and solutions to help challenge these misconceptions.
Are you in schools or other settings where you can offer group support to Black boys? Then check out this listof social-emotional programs that are helpful specifically for Black children.
Or check out this blog on strategies to help promote emotional development in Black boys.
Better yet, join us on July 16th, 2022, for our workshop "Play Therapy to Support Emotional-Expression in Black Boys" to learn fun and unique play activities to help Black boys express themselves in healthy ways.
Read it away!
One way to help encourage emotional expression and break down stereotypes of Black boys needing to be tough is integrating books into your child's library. There has been an influx of books that encourage positivity and happiness in Black boys. Some of them include:
B is for Breathe: The ABCs of Coping with Fussy and Frustrating Feelings by dr. Melissa Munro Boyd
Black Boy Joy: 17 Stories Celebrating Black Boyhood by Kwame Mbalia
Black Boy Joy Coloring Book: Vol 1: Young Kings by Dorothy Gilbert
Black Boy Gratitude: A Daily Journal for little African American Boys to Practice Mindfulness & Cultivate an Attitude of Gratitude by Merry Blossoms Press
I Need You to Know: The ABCs of a Young King's Greatness by Lora McClain Muhammad
Black Boy Be You! by Latoshia Martin
King in the Making: An Inspirational and Empowering Coloring Book for Young Boys, Tweens and Teenage Boys by Eric Brown Jr.
Brown Boy Joy by Thomishia Booker
*All available on Amazon.com
Play it away!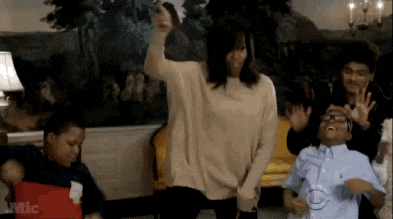 The irony is Black boys are often stereotyped as athletic and are often pushed into sports as a way of receiving a college scholarship or turning professional. We have no problem playing with Black boys when it comes to basketball, football, baseball, and boxing. However, when we add in toys, there is a resistance and sometimes outright denial of play. We owe it to our Black boys to encourage a full range of play and games to help with their mental health as they continue to navigate a world that sees them as threats from a young age.
So, grab your son, nephew, cousin, play cousin, whoever, and play! And not just the typical games and toys we associate with boys (superheroes, cars, dinosaurs, trucks), but model the acceptance of all toys and games by encouraging them to play with dolls, kitchen sets, or other things that are perceived as "girly ."Not only do these toys provide an avenue for therapeutic healing, but it also helps undo the stereotypes that basic life skills, like cooking and caregiving, are limited to gender. Together we can infuse play into the villages surrounding our Black boys to help them express a full range of emotions and enjoy the childhood they deserve.