Updated: Jun 21, 2021
Hello!
It's Ari the Intern!
I am the practicum student with BMH Connect. I help with social media, newsletter, and what ever else I can!
I am presenting to you a series of current policies that are important to know about and to follow on their journey to (hopefully) being passed! These are policies that have been created to help advance mental health and empower Black people.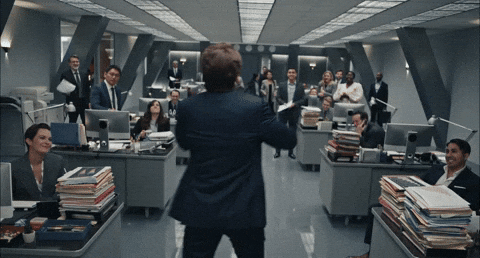 Black History in American History Act: Sponsored by Congresswoman Joyce Beatty, the Black History is American History Act that would mandate educational/ public entities applying for federal grants to include the teaching and promotion of Black history in standards in order to be eligible for the funding.
Here is an article from Congress representative Joyce Beatty's website.
Black Maternal Health Momnibus Act of 2021: Sponsored by Representative Lauren Underwood and Senator Cory Booker, the act has been introduced to create improvements in maternal wellness in minority groups. The bill also makes investment in Mother's mental health. Another portion of the bill focuses on assisting with childcare, housing, transportation, and more.
For more information, here is an article from Senator Cory Booker's website.
Here is a form created by Mental Health America in which you can fill out with your information to urge Congress in it's passing of the Act
The Crown Act: The Creating a Respectful and Open World for Natural Hair. In workplaces and schools it is legal to actively discriminate against natural hair in most states except: California, New York, Virginia, Colorado, Washington, Maryland, and Connecticut
Don't see your state on the list? Sign this petition to urge legislators to votes YES on the Crown Act
Here is a link to the website for more information.
Ending PUSHOUT Act of 2021: Created and sponsored by Congresswomen Ayanna Pressley, Bonnie Watson Coleman, and Ilhan Omar. The act is meant to end the unfair treatment that girls of color experiences in school. It brings attention the unfair punishment that young girls experience in schools, punishments that impact their education and development.
More information from Congresswoman Ayanna Pressley's website.
Federal Reserve Racial and Economic Equity Act: Sponsored by Senator Elizabeth Warren and Representative Maxine Waters. The Act is meant to acknowledge the disproportion in economic equality among communities of color. The act is also meant to address the inequality of income and employment.
The official summary from Senator Warren's website.
George Floyd Policing Act of 2021: Introduced by Representative Karen Bass, the bill is meant to hold police accountable for their actions, restrict use of law enforcement actions, and create better policing practices.
Additionally, here is an article by Donna Owens with more information on the bill.
Maternal Care Access and Reducing Emergencies Act (Maternal CARE Act): Sponsored by Congresswoman Alma Adams and Senator Kirsten Gillibrand. The bills have been introduced to award funding to health professional training programs that address and training in racial/ implicit bias practices in OBGYN practices.
Minority Entrepreneurship Grant Program Act of 2021: Sponsored by Senator Jacky Rosen, this act is to establish a grant program for institutions that promote entrepreneurship among minority populations. The funding is for the programs to create and expand programs that encourage and promote minority entrepreneurship.
Police Training and Independent Review Act of 2021: These pieces of legislation are sponsored by Senator Tammy Duckworth for the Senate and Representative Steve Cohen for the House. The Acts are meant to award funding to states that introduce new requirements to law enforcement officers to be trained on diversity and anti-bias education.
More information from Senator Duckworth's website.
STANDUP Act of 2021: Sponsored by Representative Scott Peters, the act is made to provide student/ youth suicide awareness and prevention, and mental health training in educational settings. It is a response to the rising in suicides and mental health issues developing among the youth. The bill has currently passed the House and is being moved forward to the Senate.
Here is more information from the Sandy Hook Promise website.
Additionally, here is a form to fill out and send to your local Senator as the bill moves forward to the senate.
Tele-Mental Health Improvement Act: The two bills were created with the intention to improve access to mental health. The bill requires health plans to cover tele-health conferences at the same costs of in-person visits. This improves mental health services by making them more accessible.
Here is a form that was created by Mental Health America. It can be filled out and sent to your local representative to support in passing the legislation.
Side note:
While searching for these policies I have found a lot that were introduced but "died" during the process and never made it to a voting stage. These abandoned policies showed much promise and would have been lovely steps for change. Here are two examples:
FUTURE Act: Two separate bills sponsored by Senator Doug Jones and Congresswoman Alma Adams in 2019. The bill revised funding for historically Black colleges and other minority institutions. It also revised and required an amount of funding to STEM programs and improving education for minorities at the institution. Both Acts were introduced, only the Act sponsored by Congresswoman Alma Adams had passed the Senate and the House, however it has remained in the Resolving Differences stage.
Resilience Investment, Support, and Expansion from Trauma Act (RISE from Trauma Act):
Sponsored by Senator Richard Durbin for the Senate and Congressman Danny Davis of the House. The bill was introduced with the intention to create programs that would support children and families that have experienced trauma. It also worked to support children that might have experienced violence or substance abuse in their environment. Both Acts were introduced to the Senate and the House, but neither moved forward.
As we have learned in recent times, the People have power and voices that can be heard. So, sign the petitions, reach out to your local representatives, and always fight for the right to empower your community, your children, and most importantly: yourselves.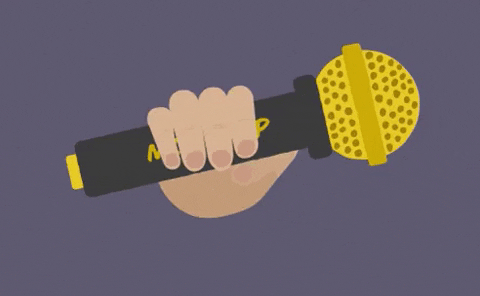 Were you like me, and slightly confused on how a Bill becomes a law? Here is a video that helps explain the process!
Do you know about any policies or legislations that is currently in the making? Any local policies being made in your area that need extra support?
Share it with us!
E-mail: intern@bmhconnect.com
As always sending light and positive energy your way!
Best wishes,
Ari the Intern